Tom's Twitter
Tom Kirk 是個無良宅男攝影師


***
Matt's twitter

no one knows why he post these probably is just bored lolol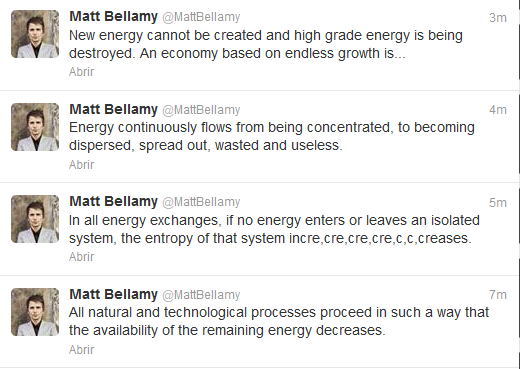 ***
New Gallery of recording album No.6
muse.mu

"...stay tuned to muse.mu
for more exciting news coming soon"

just some lovely people for me to adore and perv over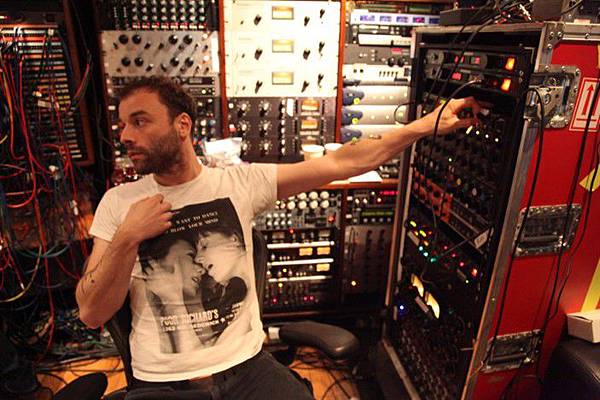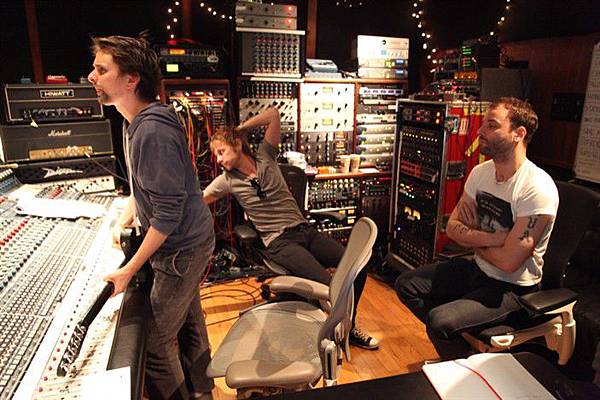 did you ever put down that guitar xD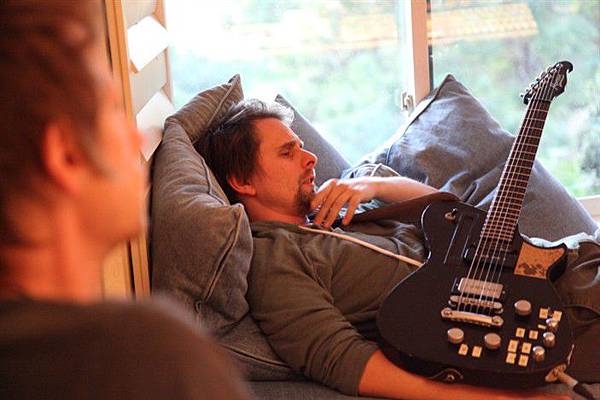 Dom please play some awesome bassline!!!! ;-)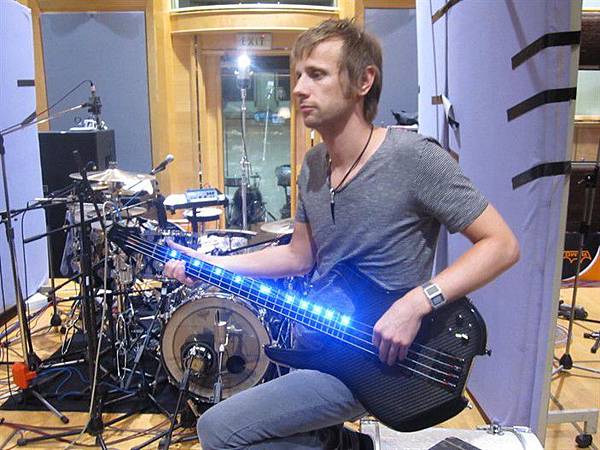 ***
The Nicky's Whisper Challenge Trophy

football game for charity ;)
Chris you so cute and awkward <3
***
10 Things You Didnt Know About Muse
Q magazine

訪問之前的小號手,
他在新專輯會出現嗎 8D




***
好可愛好可愛好可愛好可愛好可愛好可愛好可愛
好可愛好可愛好可愛好可愛好可愛好可愛好可愛
好可愛好可愛好可愛好可愛好可愛好可愛好可愛
人為什麼這麼好我不懂(崩潰)






***




muse.mu has new backgrounds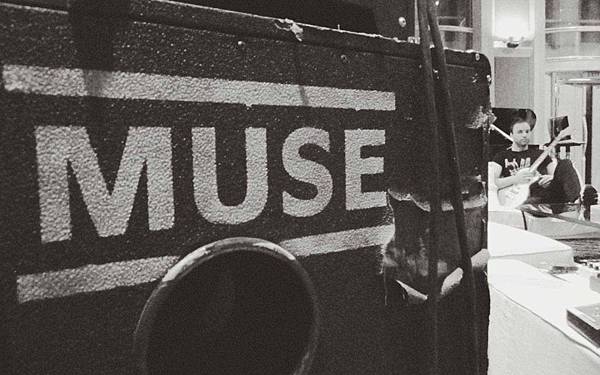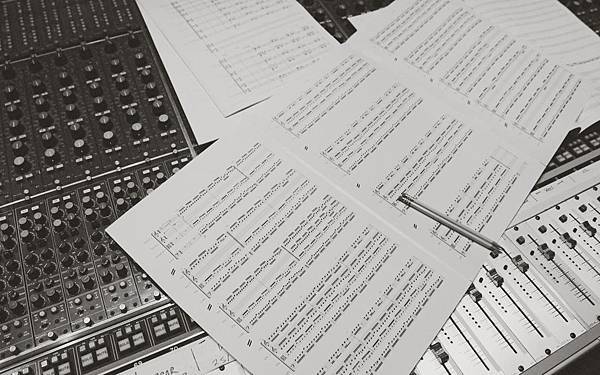 ***
Chris' Twitter
LOLOLOLOLOLOLOLOL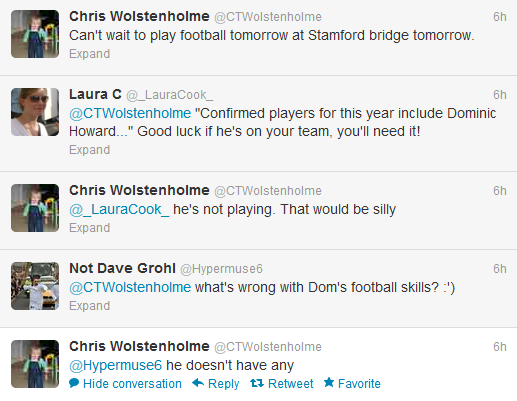 ***
rumors said Matt went to Parliament,
it's probably about Olympic...? Let's wait then

***
Muse to Carry Olympic Torch

Dom's obsession of the torch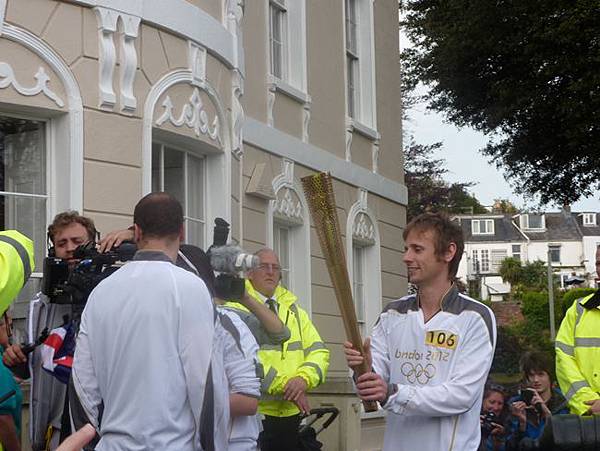 Shaldon Bridge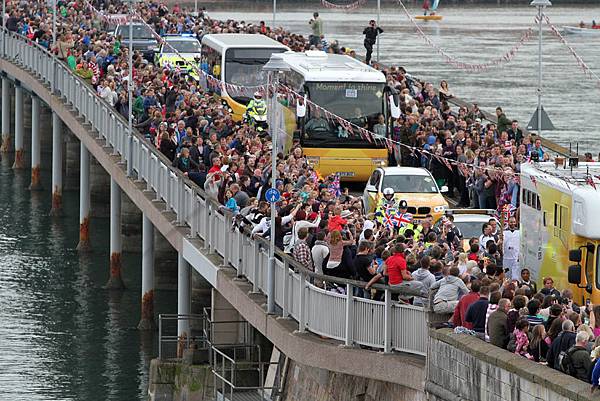 Day 2 Highlights
"..seeing our mums line up alone the bridge"
awww




*dizzy*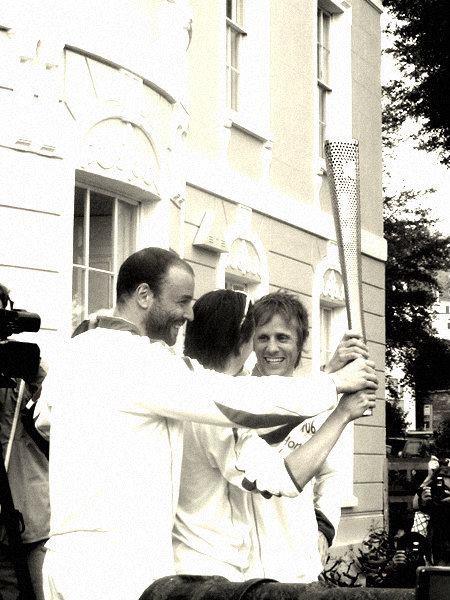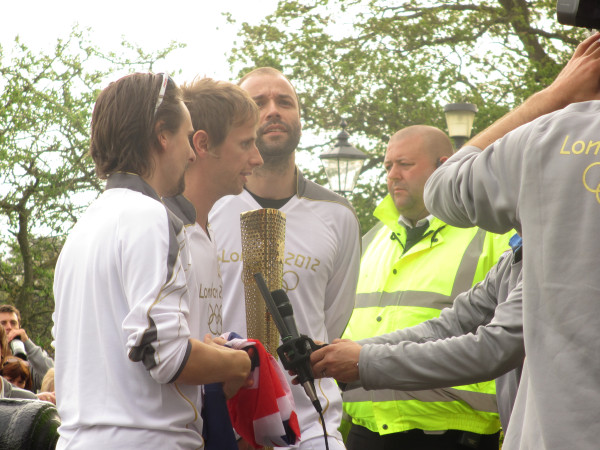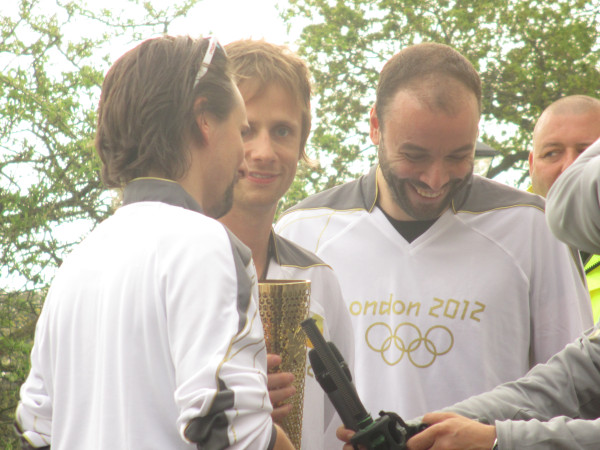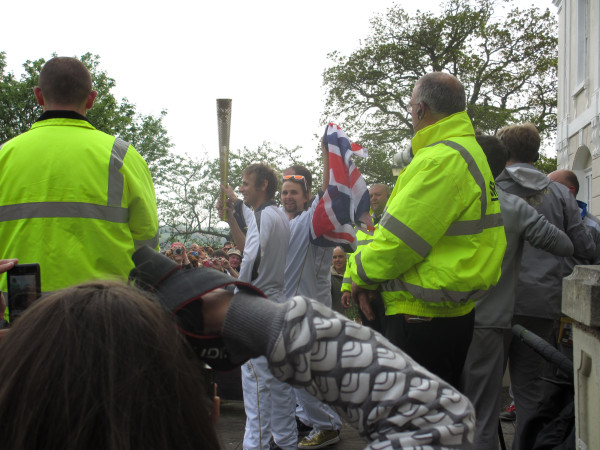 slow motion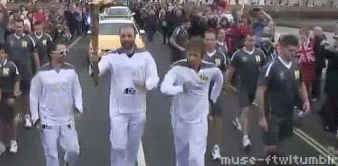 how cute!!!!!!!!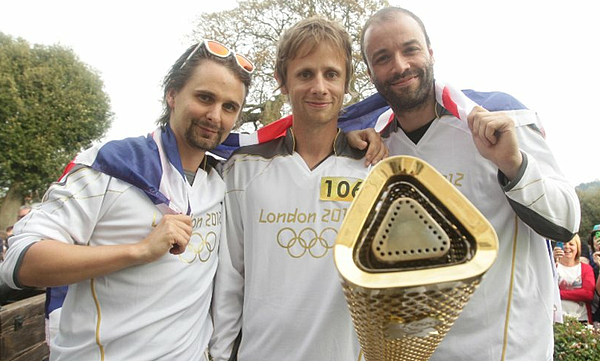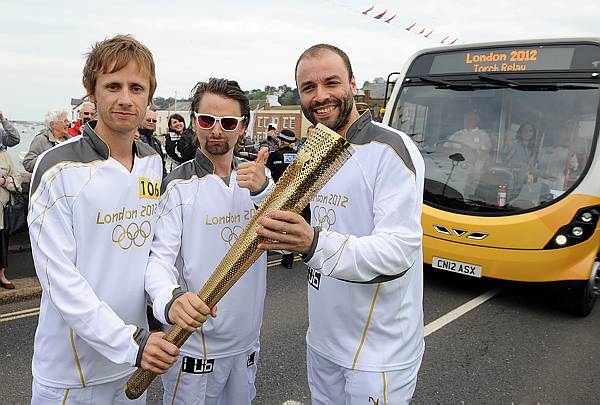 在炫耀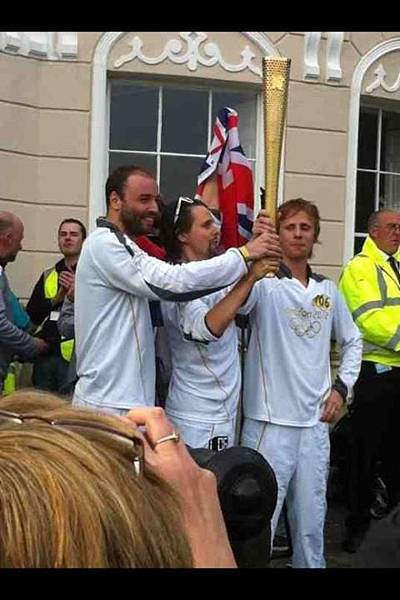 LOL WTF Matt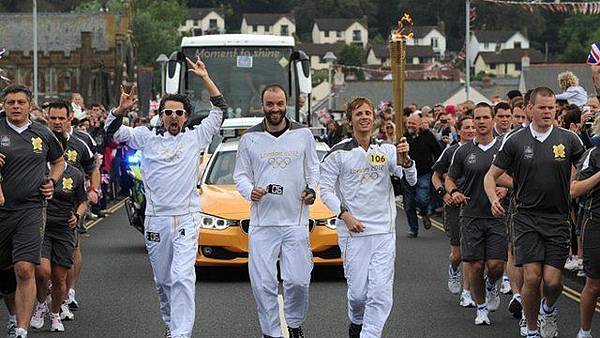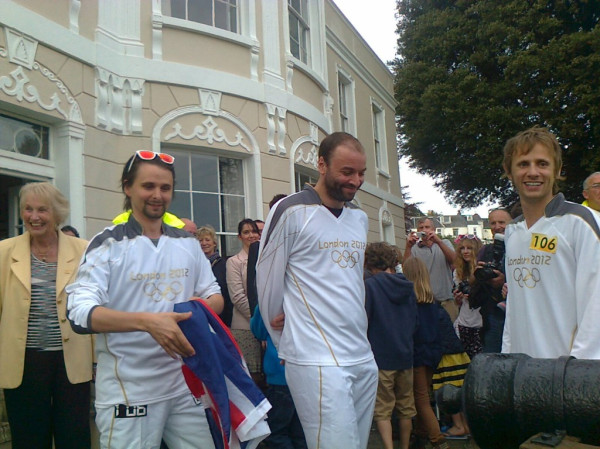 嗚喔喔喔喔喔喔喔喔喔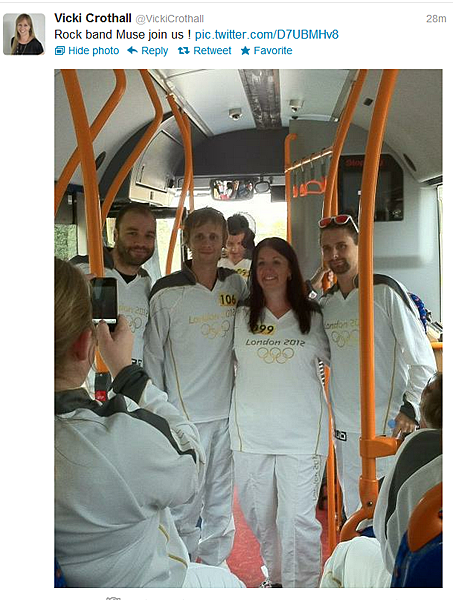 ***

FM broadcast
Apocalypse Please


Space Dementia



Endlessly
間奏一開頭是 keyboard 沒開嗎 xD

***

Glastonbury 2000
FM broadcast

Falling Down


Unintended


Minimum


Showbiz

***
新專輯到底是幾月要發行,九、十還是十一月
快點決定一個啦你們很煩耶 lol


edit: 據說是九月十七日,
不過鑒於某人常因興奮過度亂喇叭人的前科上還是等正式消息好了

edit again: most likely it's September
***


2000/2/21
Manchester Academy

just to share this bootleg, lovely performance...
always pleasant to hear the early gigs




***



fiN is the band that Muse's ex-manager Glen Rowe currently works for ;-)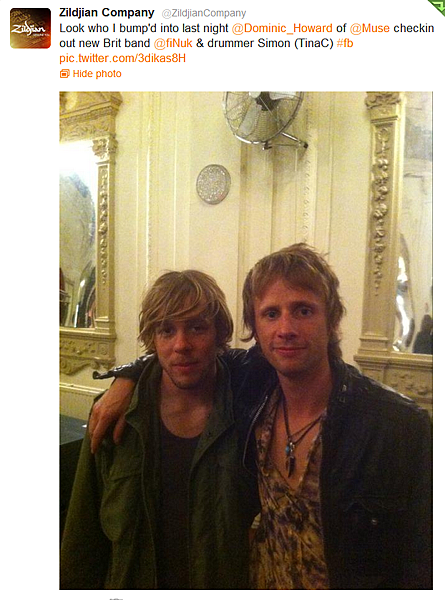 ***
Q Magazine, May
nothing too new...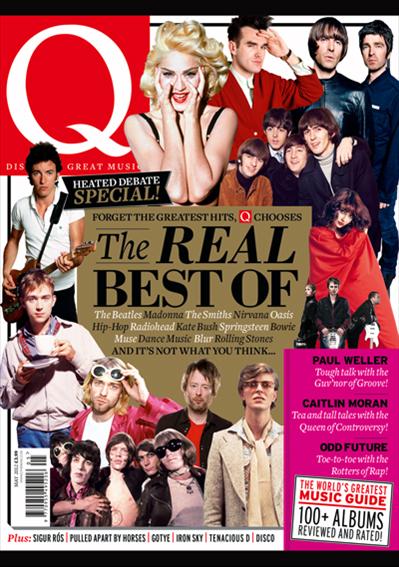 larger scan
source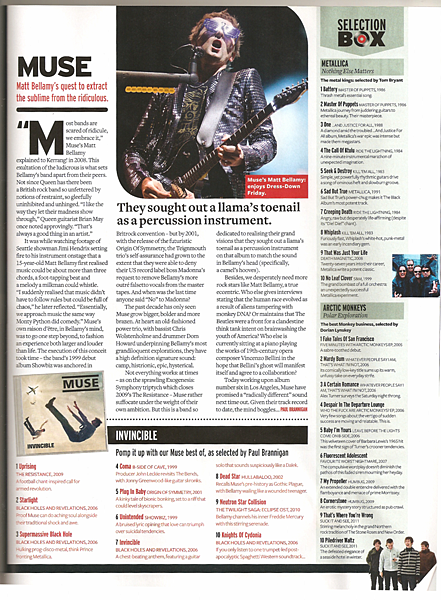 ***

Matt to cover Niji from L'arc~en~Ciel
it's a tribute album
LJ thread

seriously? seriously? is this real?!?!?!
not that I don't like L'arc~en~Ciel, but... huh?!?!?!?!
I was shocked...... lol
***



msgboard's new album discussing thread was locked due to off topic lol
meh, it's just wanking as usual anyway


看完 Coachella 我很想念我的外星人們 =_=
AAAAAAAAAAAAHHHHHHHHHHHHHHHHAAAAAAAAAAAAAAAAAAAAAAAAHHHHHHHHHHHHHH
I just want to see them I'm so fucking bored
only school life keeps me company, what the fuck?!?!?!?!

期中考周!!!!!!!!!!!!!!!!!!!!!!!!!! good luck everybody (and me....)


我不記得我放過哪些靴腿
我放過了嗎我放過了嗎我放過了嗎我放過了嗎
我放過了嗎我放過了嗎我放過了嗎我放過了嗎


2000/3/7
ABC Studios

Uno
Sunburn
Early Hyper Music riff + Agitated
Falling Down
Cave
Muscle Museum
Fillip
Showbiz









***
LOL I wish I could find the video..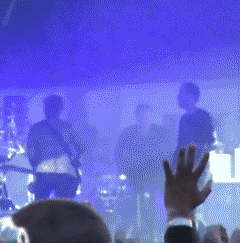 Coachella weekend~

***



看起來之前說的那個 Supremacy leak 是捏造的~?

just to post a photo
<3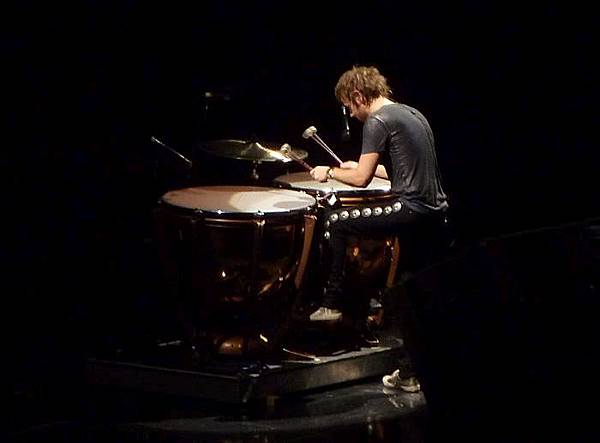 ***
我好無聊啊!!!!!!!!!!!!!!!!!!!!!!!!!!!!!!

April Fool's Day
muse.mu messageboard
靠杯 xDDDDDDDDDDDDDDDDD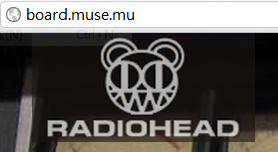 ***
some people there's a song (partial?) leaked...
well I don't really want to listen to it whether it's real or not... xD





***






字有點小
Josh I like you really,
but noooooooooo you beat my baby Matt!!!! ˋ皿ˊ
xD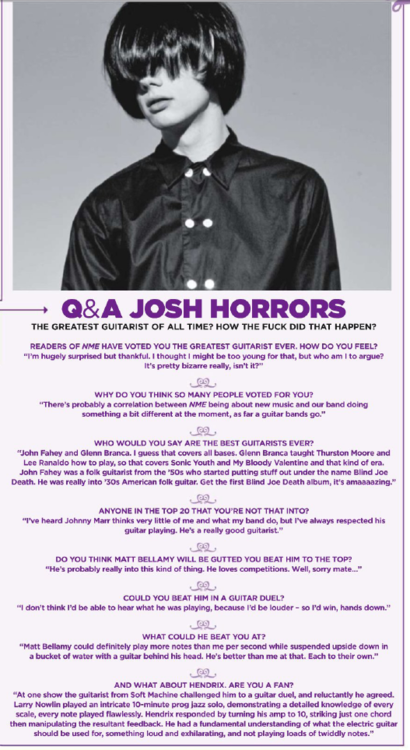 ***

talk about new album
no other words... :')
tumblr post
***
Dom's Twitter
居然把弦黏起來 xD
aw <33333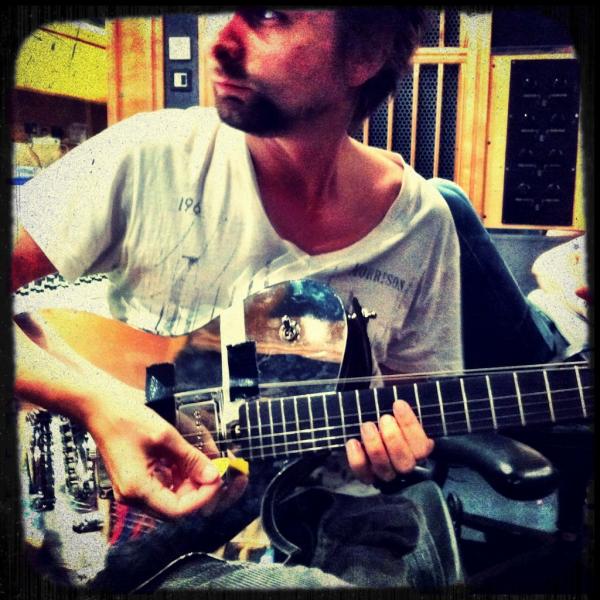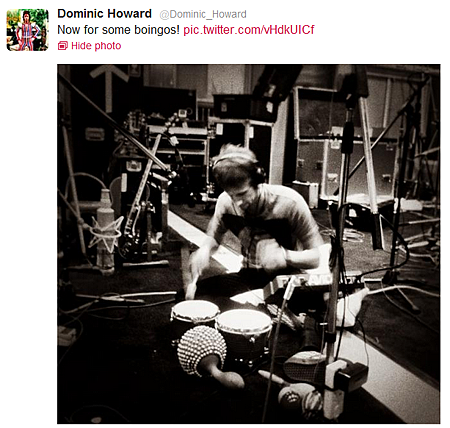 ***
I don't know which magazine did this come from?!?!
yeah my babies rule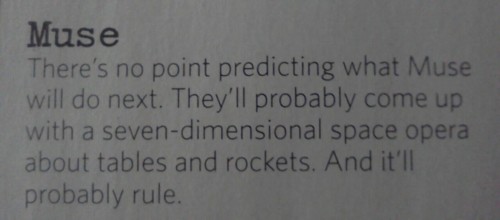 ***

pfffff lost March Madness to Tokio Hotel again!! xD
but I don't think if anybody would take it seriously,
it's the MTV for fuck's sake lol

anyway I'm bored... just fangirling
he's so cute <3333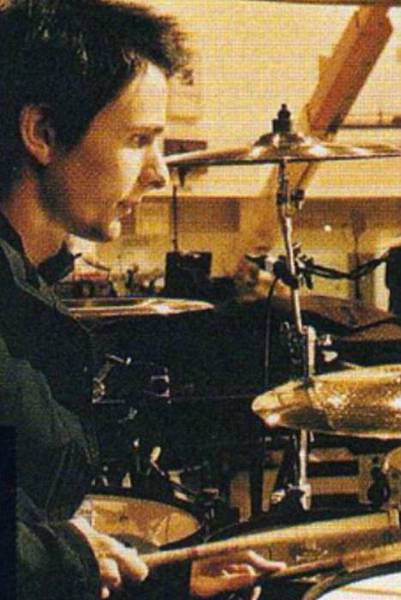 ***
Chris 似乎告訴去堵人的歌迷在夏天時就會發行第一支單曲,
應該就跟 The Resistance 那時候的情況差不多~
我突然覺得很緊張
Dom's Twitter

:o




aaahhhhhh <333333
大家的樂器都越來越奇怪~~<3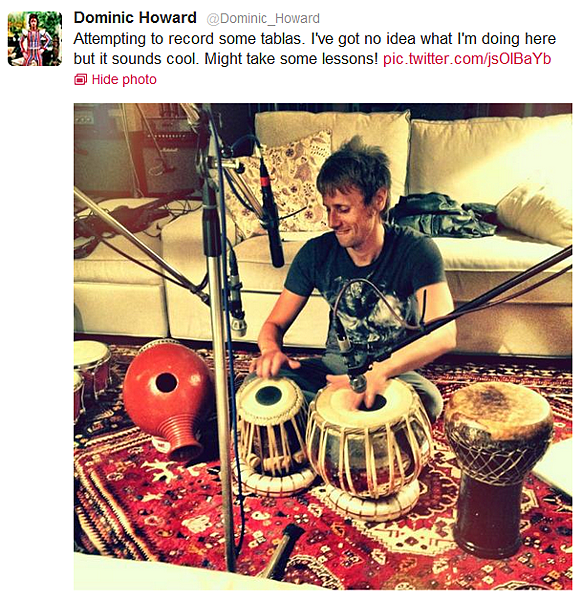 ***


SERIOUSLY?! xDDDDDD

***


不知道樂譜哪來的啦,反正昨天似乎有人把它彈出來但是影片已經被刪了
我也沒要聽就是啦,我可以再忍個半年 xD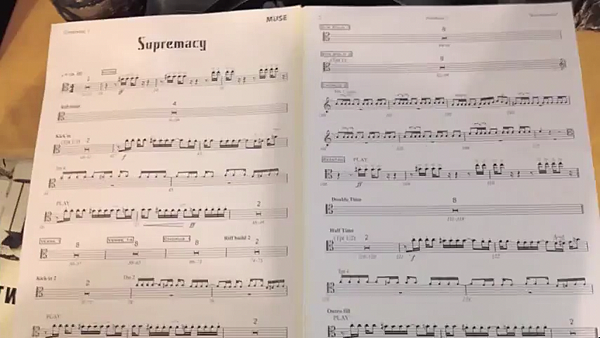 ***
Dom's Twitter

各位!!!!! Dom 居然還記得他有推特


為什麼不繼續用那顆豹紋蛋頭像呢
換成這個沒有比較不 gay 啊(欸)





excited!!!!!!!


***
Musical March Madness 2012
粉絲灌票大亂鬥又開始了~~
HERE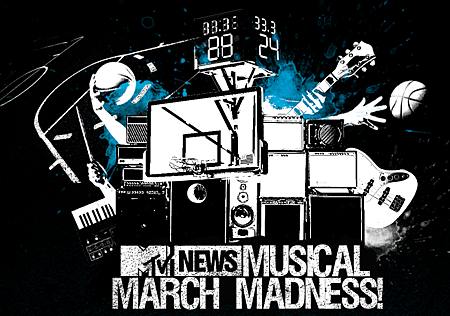 Round 1
Muse v.s. Gym Class Heroes
Gym Class Heros 是 rap rock 我不知道這要怎麼比 xDDDD Muse 現在是領先啦~~

如果 Muse 贏了
下一輪不是跟 Arcade Fire 就是會跟 Tokio Hotel 對到
之前好像就是輸給 Tokio Hotel,靠夭

***

歌迷去錄音室堵人得到的消息
messageboard

光新巡迴會在九月開始就夠我痛哭流涕,新專輯也快完成了~
但是這樣看下來我還是不知道他們會不會去奧運開幕 xD
看不懂湯姆在說三小




還有為什麼連在錄音室都可以喝醉 WTF
***
the local news report when Maverick signed them,
time flies!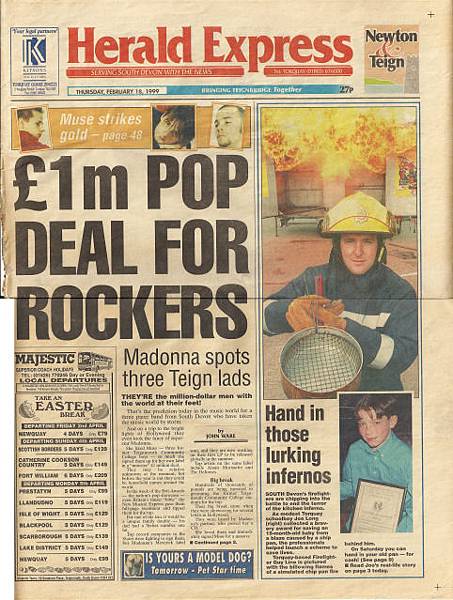 ***

I still think new album will be released in Octorber
but I'm TOTALLY FINE if it comes out a bit earlier hehe, totally fine


***
NME new issue

有一篇關於新專輯的小報導,
但只是綜合舊消息湊出來的文章,很無聊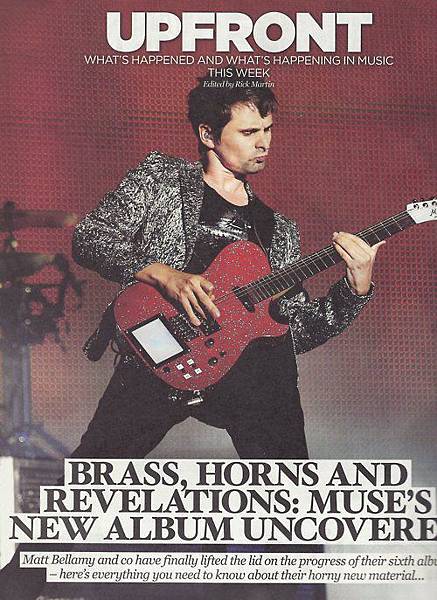 ***
NME facebook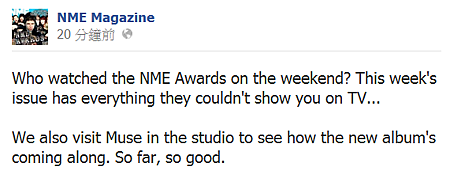 ***
March 5

happy 11th birthday Plug in Baby!
one of the most successful Muse singles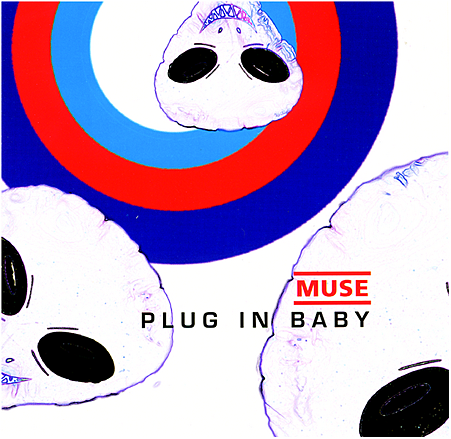 ***




Paul Reeve 的推特設定為私人所以我沒有 follow 他 xD
不過看討論他好像有發關於新專輯的 tweets
新專輯的 vocals 似乎會很酷



***


people say there's a new stuff appeared in this photo
靠夭這麼黑我眼睛不好看不見 xD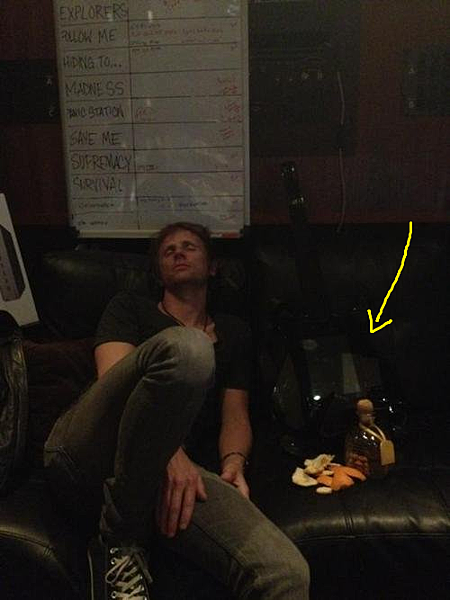 Kitara

***
NME Awards

Most Dedicated Fans: Muse
and Hero of The Year: Matt

hottest man is Jared Leto,
grrrrrraaaaaaaaahhhhhhhh!!!!!!

Twitter

大家一天不婊多明尼克就會渾身不對勁

"Dom has become riddled with self doubt
and syphilis during today's recording session. Nishe."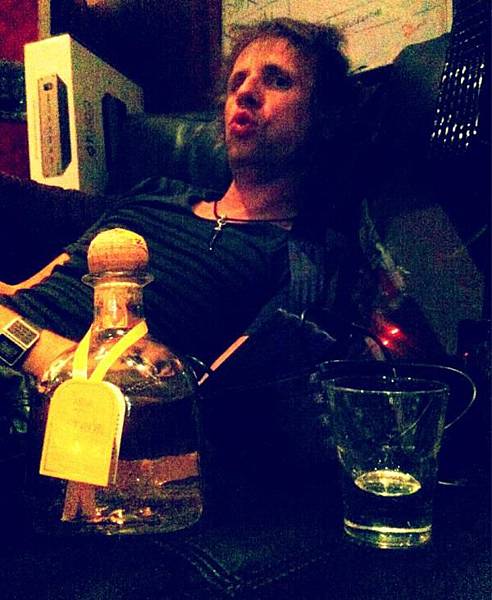 <3




"And now the choir. We've had 68 people join our band over the last week!"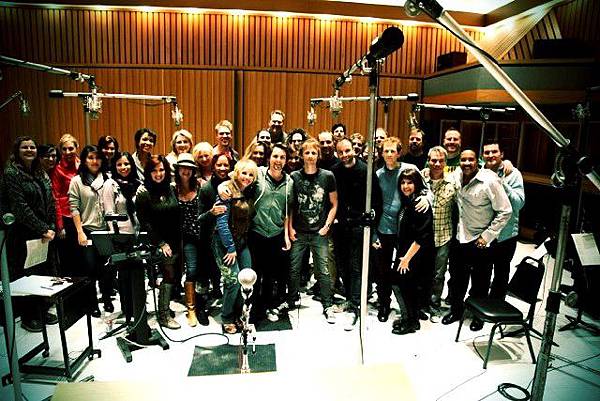 "But now figuring out how to make it sound like a three piece.."
aw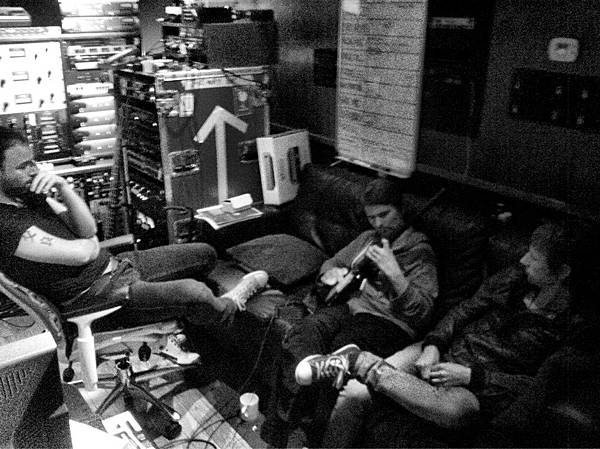 don't know where did they come from,
some people post them so I post them too (WTF)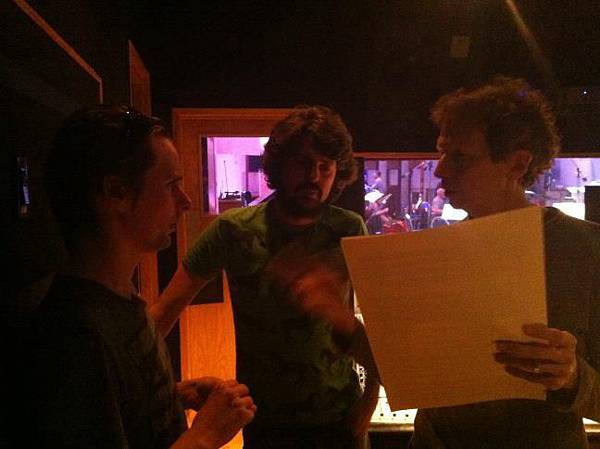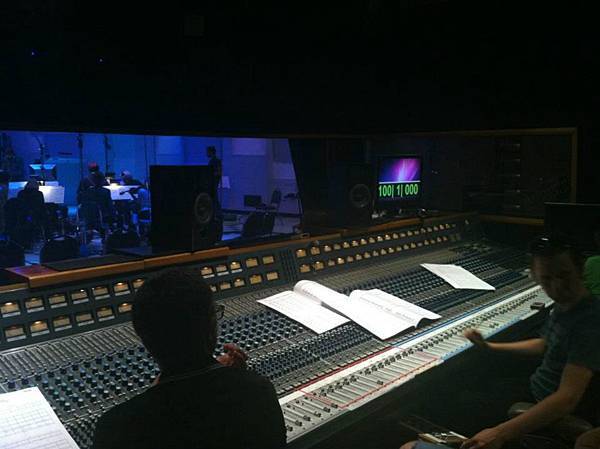 Tom /Muse Twitter

"Now some strings. This album is coming along nicely. Bring on the autumn!"
靠夭我到時候會心臟病發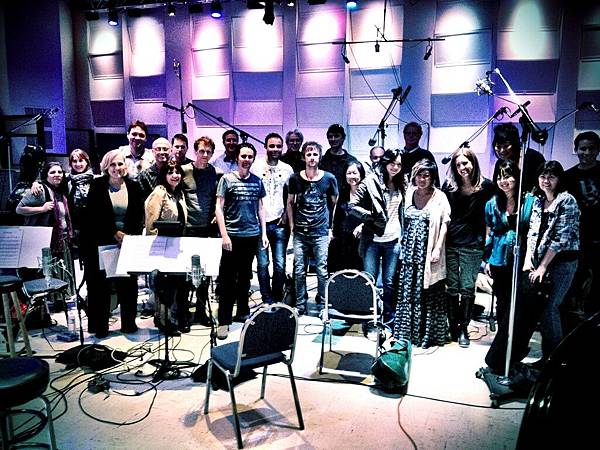 "Just done some more horns with some legendary players!"
have a good time in studio!! <3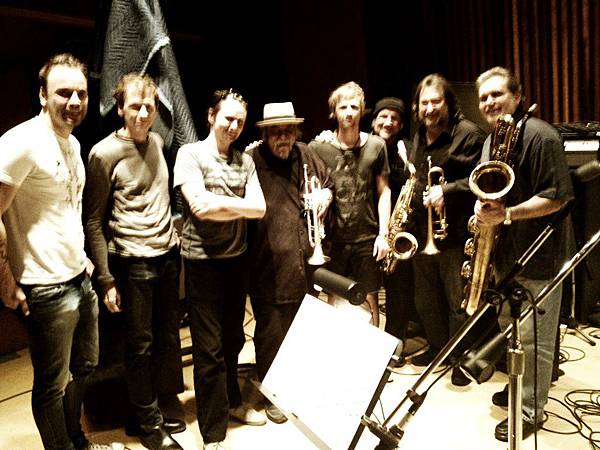 "The amazing brass from last night.. More horns today!"
so expect some brass in new songs!!!!! :DDDDDD
Matt 你好矮;D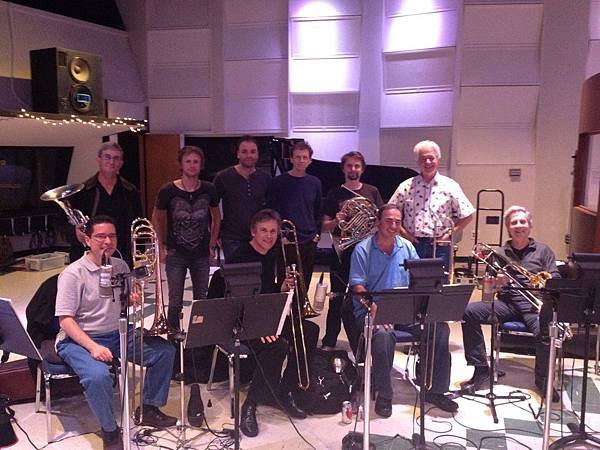 "Happy days in LaLa land."
oh <333333333333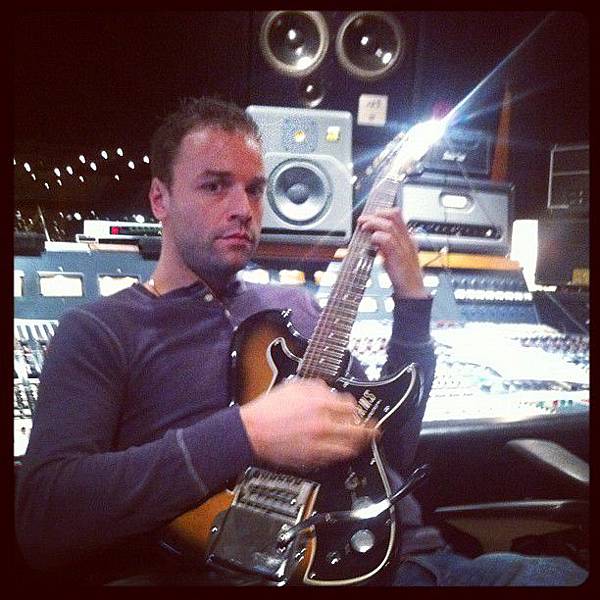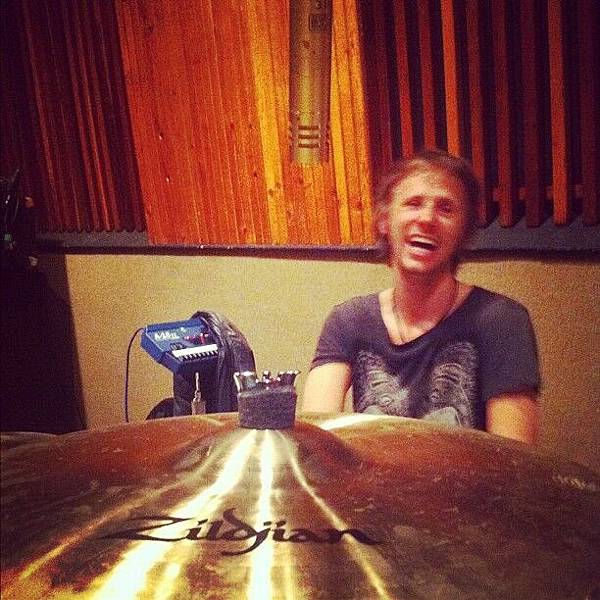 "Matt discusses his score with David Campbell."
<3333333333333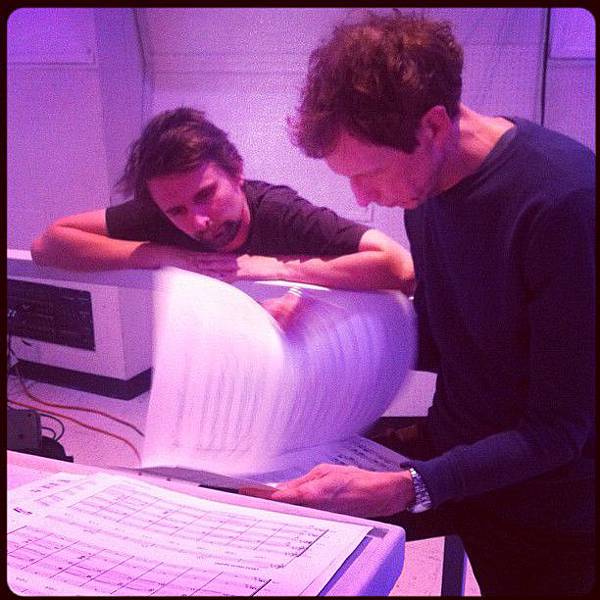 ***
2002/8/2
Festival Internacional de Benicàssim


不是完整的 gig 所以很多歌之間的銜接有點奇怪


1. Space Dementia
2. The Small Print
3. New Born
4. Dead Star
5. Citizen Erased
6. Sunburn (guitar)
7. Apocalypse Please
8. Hyper Music
9. Stockholm Syndrome riff
10. Muscle Museum
11. Plug In Baby






***


Tom 的 Banoffee Sky 替歌手和樂團們製作舞台影像
新的宣傳影片加進了一些 Reading/Leeds 的東西
show reel
這東西超可愛 xD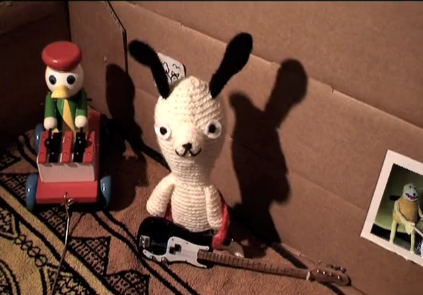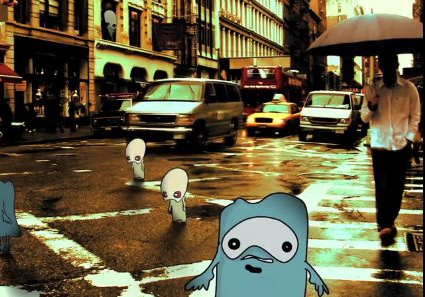 creepy Teddy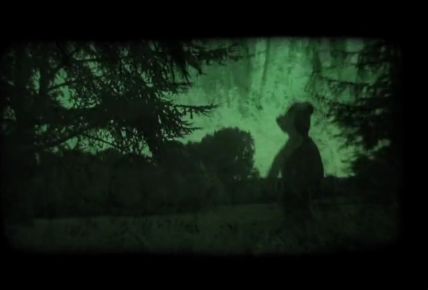 ***
The Big Breakfast 2000
我根本聽不懂他們說蝦毀但是這訪問也太可愛!!!!!!!!!!!!!!
Matt 一定是作弊想讓 Dom 笑!!!!!!!!!! Chris 超可愛(崩潰)
畫面整個就是錄影帶時期的 fu 啊懷念

***



Coldplay And Muse Set For Olympics Launch
Here

報導寫得頗爛但是重點是:

"Rockers Coldplay and Muse, and fellow British star Joss Stone,
are among the acts who are lined up to perform at
the opening of the 2012 Olympics in London."


please let this be true!!!


***
Matt's Twitter
靠杯 lol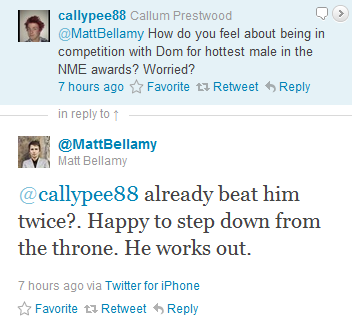 ***
Mr. X 似乎是 Muse 的工作人員之一,
他在 BHaR 時有透露過一些東西
最近在 Muselive 上貼了
'9-23-1-14-20-20-8-5-20-18-21-20-8' → 'I want the truth'(一直想打成 twuth)
但是現在也不知道這是什麼鬼,猜得亂七八糟也沒啥屁用啊 xD
Muselive

the track he puts


***
Tom's Instagram
I will never leave the school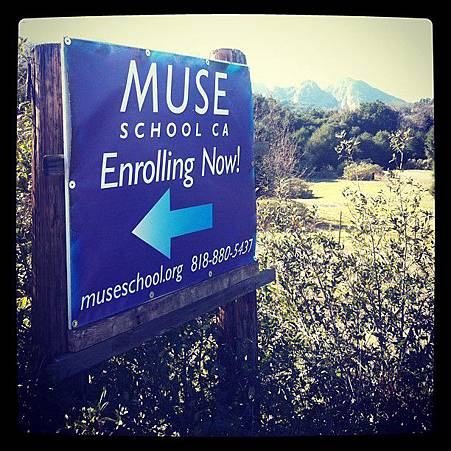 recording ;)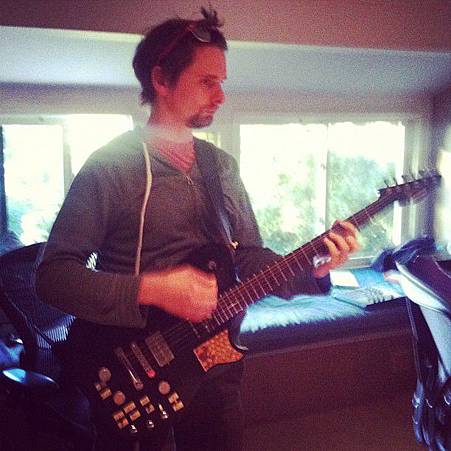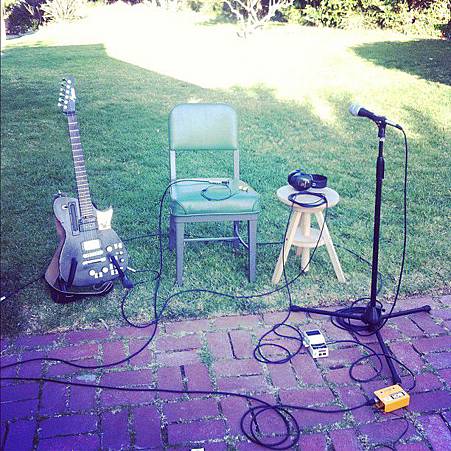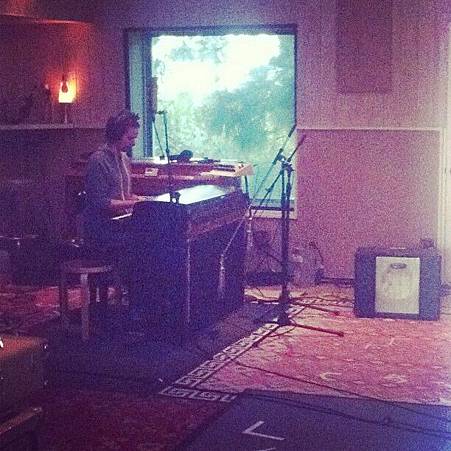 <3
***
I'm so bored =_=
Dom's side project Vicky Cryer held two gigs recently
not many new videos so far though

this is from one of Vicky Cryer's FB pages, not official I think....?
HERE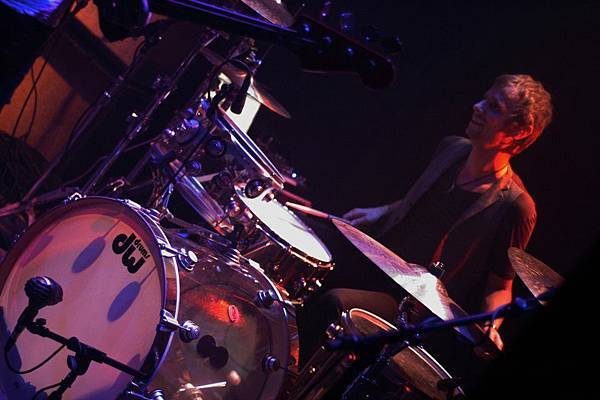 this is also from Jan. 26 (I think -.-)
on Jan. 27, from some photos I've found
looks like Dom got himself some glitter cloth... :3


***
following Tom is fun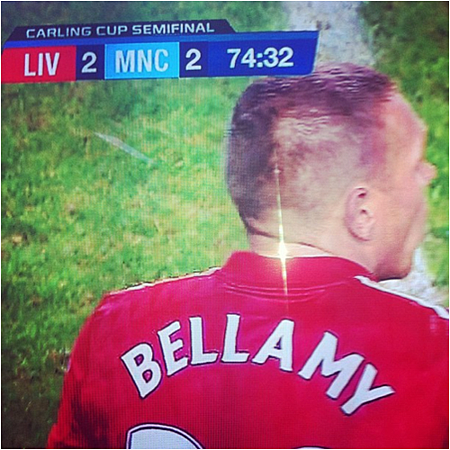 ***

NME - Albums of 2012

old "news" about the new album, nothing special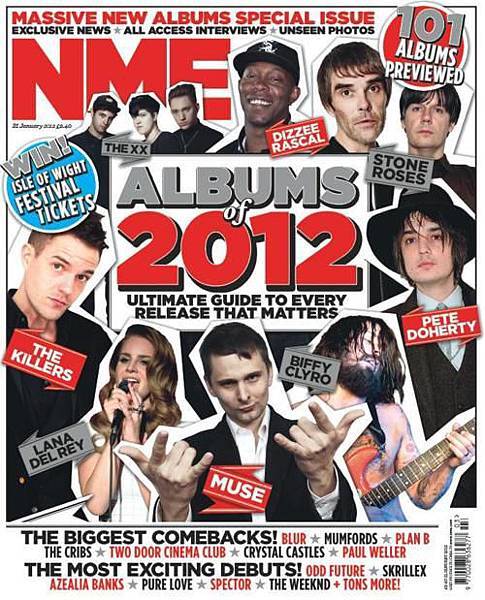 here's what Tom said: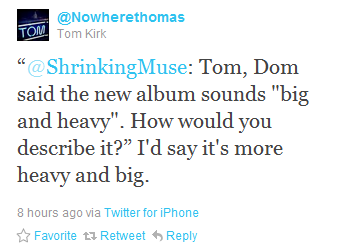 ***



Tom's Youtube Channel
湯姆哩金北七 -_-....
不要玩一些奇怪的東西啦,tour DVD 咧 QQ

***
2003/9/18
Live @ Radio 1, London

The Groove
first live performance of The Groove

***
a rumor said Muse's gonna play on Olympic??
PLEASE SAY THIS IS REEEEEEEEEAAAAAAAAAAAAAALLLLLLLLLLLLL
muse.mu 新背景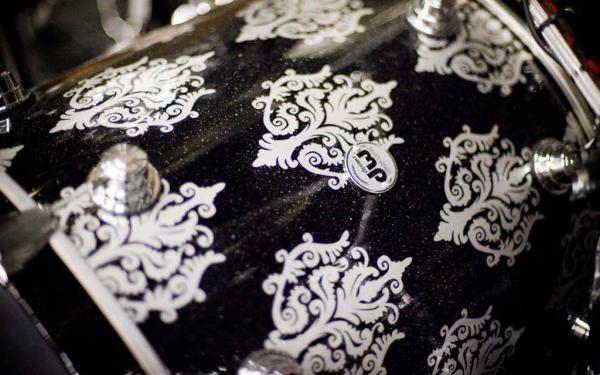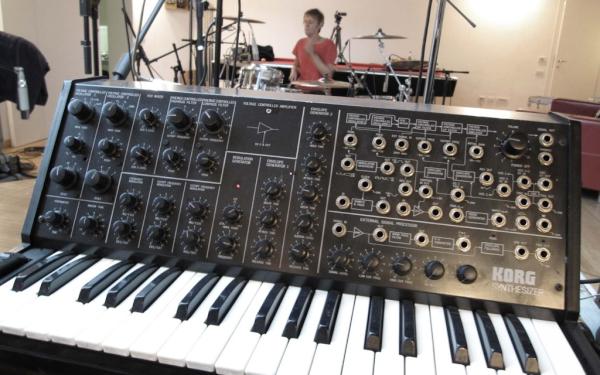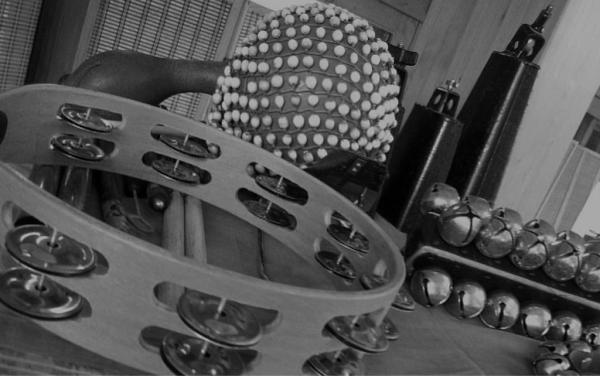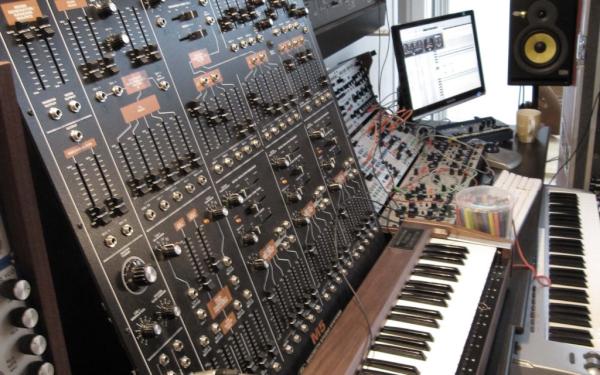 ***



Chris' Twitter

Chris 的第六個小孩 Teddi (girl!)
congrats Chris and hello album number six baby! xD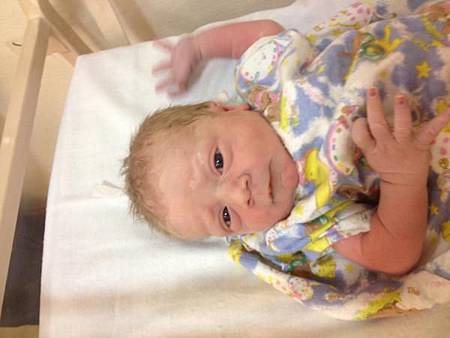 ***

this photo appears in the tour photo book, I like it a looooooot
too bad it's on the middle page
Matt holding drum sticks is just cute xD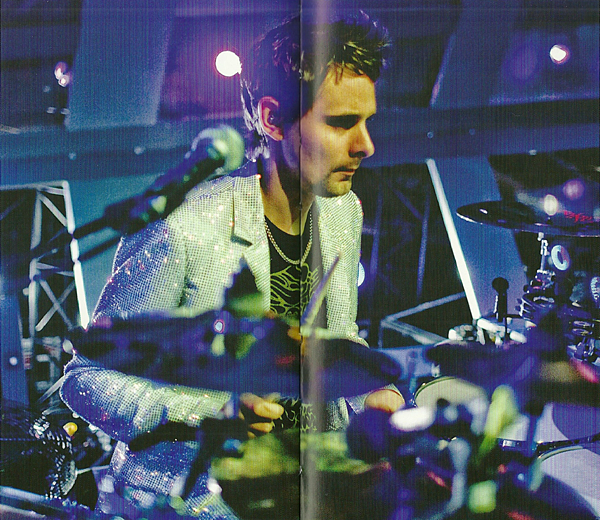 ***




顯然 Tom 取代了 Dom 的位子(屁)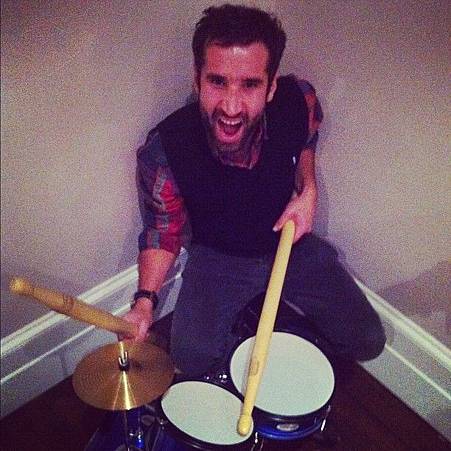 ***

happy new year!!
bye bye suck ass 2011

another year has gone!
I still remember what had I said last year lol
this year has been really dramatic... and it is the worst year of my life so far lol
everything, everything just went so wrong this year

so I deseperately believe that next will be my lucky year,
I don't know where my confidence comes from,
(from Tarot and Horoscope maybe lol)
but I have to believe so, I can't take the days like this anymore

anyway hope we all will have decent new year,
thanks for keeping me company

and in another new year I'll still love my baby Muse, as I always have
a lot of things I'm doing now (or trying to do) are for this band

yay new album!
***
not just the performance, FOR SURE....


Muse Chrissymas Present 2011

Royal Albert Hall 2008


Megalomania

***
NME's alternative end-of-year honours 2011
永恆的經典訪問 lololololol


***
Matt's twitter
ALL HAIL SIR DOMINIC
錄音前的神秘儀式(屁)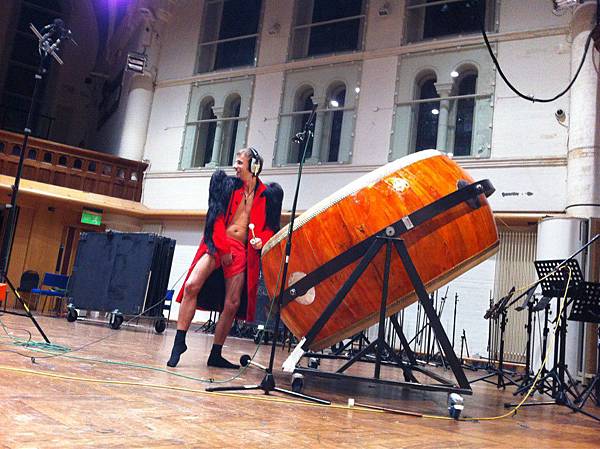 "is it for my gong?"
*eeeeeeehehehehehehhehehehehehehehahahahhahahahahaha*
***
about new album
seems it's from NME or Kerrang! or whatever:

Muse's Chris Wolstenholme has said that the band want
to do something "radically different" on their next album.

With the band currently working on the follow-up to their 2009 album 'The Resistance',
the bassist told Kerrang! magazine
that it felt like they were "drawing a line" under their past and were eager to embrace new ideas.

He said: feel like we are drawing a line under a certain period of what we've done in our career.
It feels like it's time to move on and do something radically different.
However, he also admitted that it wasn't always easy to progress and push their sound forward,
adding: "But then you could get into the studio and go back to what you're comfortable with.
You get in the studio and there's a natural process and you have to see where a song will take you."

Muse's new LP will be their sixth studio album and is due to be released in late 2012.
The band have not given any details on who will be acting as producer for the record as yet.
some people said there's a London Symphony Orchestra bus parked in front of the studio?
really? hmmmmmm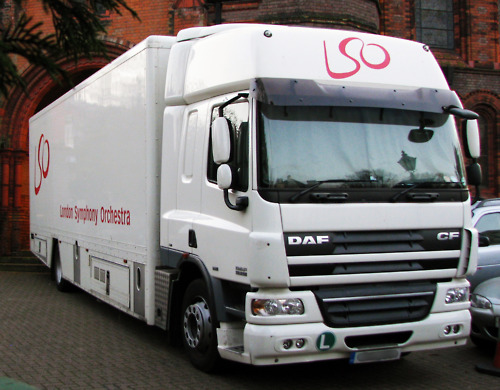 ***
拿到攝影集了!!!
看的時候覺得我真沒有白愛外星人(嚎泣)

什麼都聽不到但是還是很高興啊
他好可愛~~~~

***
史學方法地獄~QQQQQQQQQQQQQQQQQ

2007/10/24
Copenhagen, Denmark
Supermassive Blackhole
with Peter Gun theme outro?


Sing For Absolution
據說是最後一次唱 Sing For Absolution 啦 TAT

***
Christmas background competition
on muse.mu, this one is cuuuuute
I like Christmas...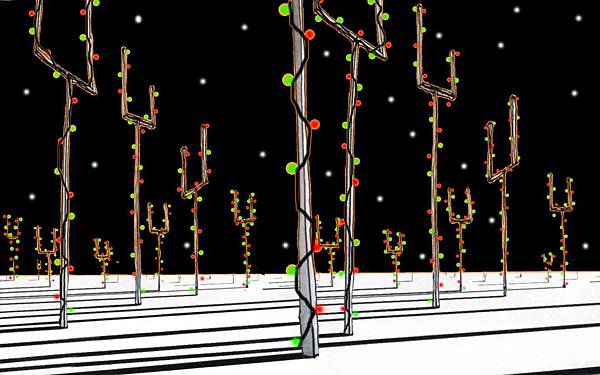 ***
我不要再把 bootlegs 放到 MP4 player 裡了
害我不小心播到的時候心情都很不好 lol


Asian Television Awards
Muse & MTV EXIT: MK ULTRA - the Best Music Programme
HERE
我都不知道有這個獎囧
congrats! it has a great concept

***

December 7th
HAPPY BIRTHDAY DOMINIC JAMES HOWARD!!!!!
為了顧愛漂亮的多明尼克的面子就不要寫他的年齡(靠夭)
all hail our fashion queen Dominic!
the only man who'd look hot in leopard-print! (WTF)
and the cutest drummer in the world!!!!!!!!!!!!!!!!!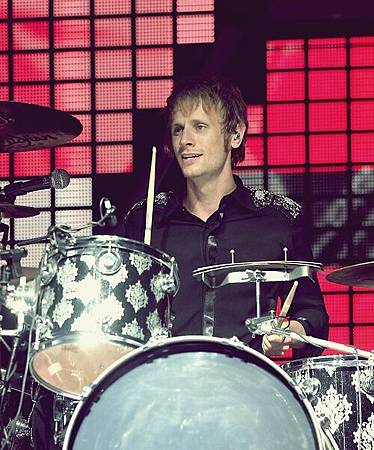 ***
Conseqeuence of Sound
Top Photos of 2011
Here
外星人只有一張我按得很辛苦 xD
Outside Lands 2011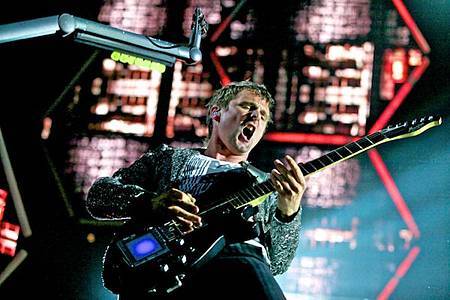 ***

December 2nd
HAPPY BIRTHDAY CHRISTOPHER TONY WOLSTENHOLME
AKA WOLSTENBEAST!!!!

沒有時間玩 gifs festival 好遺憾
外表溫柔婉約(?),但實際上超嘴砲的酷爸 Chirs 三十三歲生日快樂!!!!!!!!!!!!!!!(快 34 的那個要哭了 lol)
Chris 沒什麼可以吐槽的地方 xD 只好認真地祝福生日快樂
keep creating amazing bassline!!!!!<3333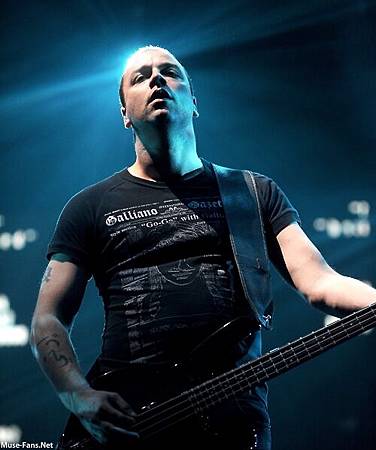 ***
Matt's twitter
nice to see the guitar again!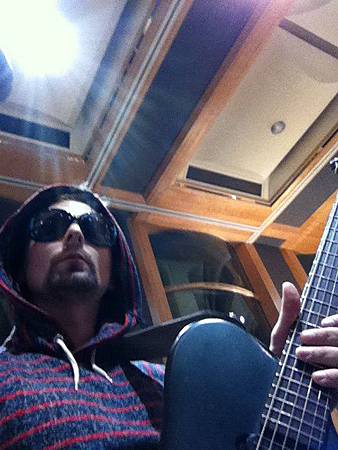 ***
NME Awards
HERE

開始提名了 >口<
大家加油,不把他們逼出來玩我不甘心!!!!!!!!!!!!!! ˋ皿ˊ
***
2009/12/14
NRJ Radio - Bänd Scheiben Vorfall

kinda miss this interview lately...
Matt's cute when he's trying to speak the program title in German but still got it wrong lol

***
The Resistance Tour Photography Book
shop

騙迷妹錢啦(aka me -_-)
LED suit, oh so cute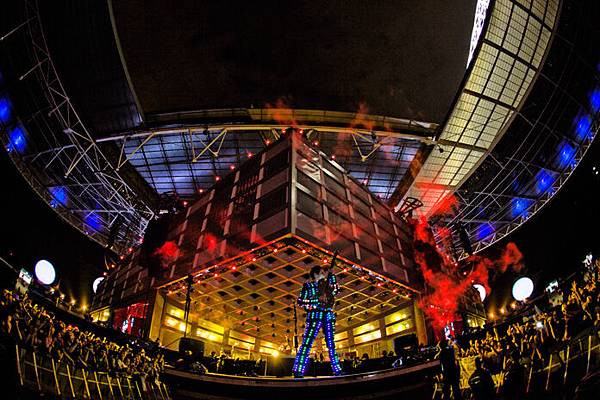 結果我還真的買了,攝影集最好給我有親親抱抱的鏡頭
拎娘咧
***

NME 25 Awesome Photos
HERE
我終於看清楚 Dom 的眼鏡了 xD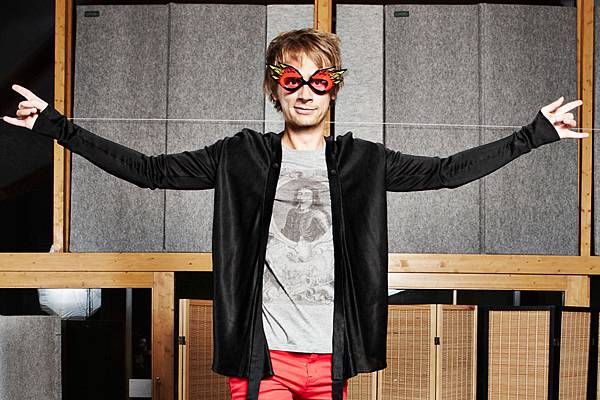 ***
Virgin Media Music Awards



Best Live Act
Best Group

I don't know what will happen if we win though lol
and the competitors are not really in the same category.
like One Direction, JLS, The Saturdays ect...
we have to win everything when it comes to voting! xD

***

Matt's twitter




I don't think they know what they're going to do xDDDD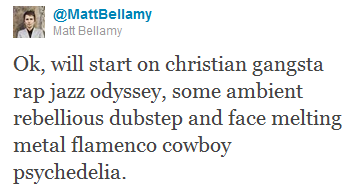 ***
twitpics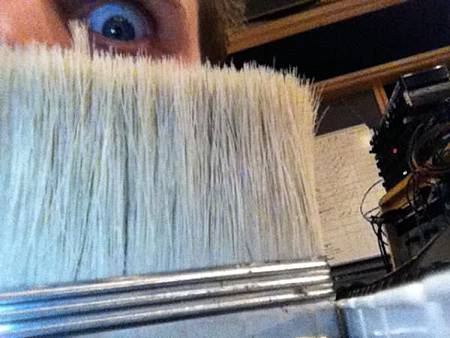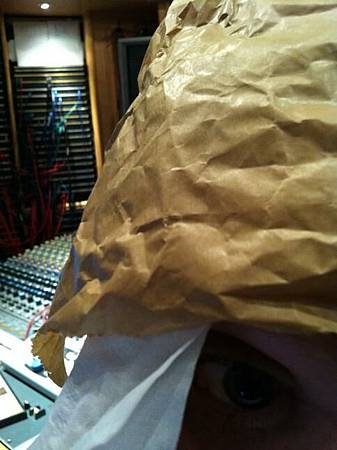 <3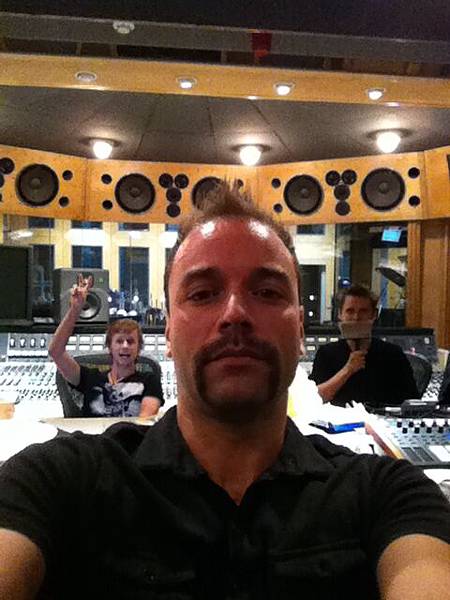 how can I ever stop loving you!


***
there's gonna be an little interview of Tom Morello
the interviewer said he talked about Muse ;)
wait for it then!


photo shoot used for Triple J last year, but I don't know where the gallery exactly is?
(taken at Wembley)
miss the disco ball suit<3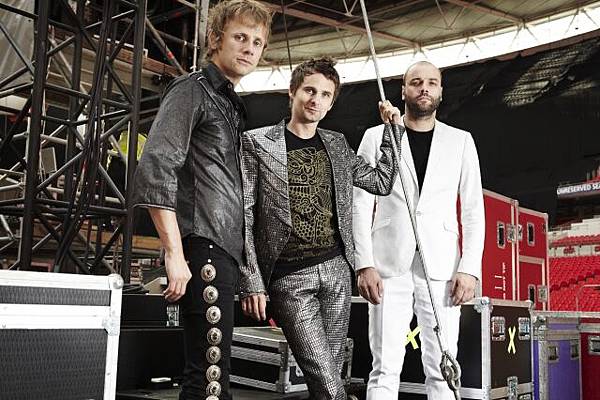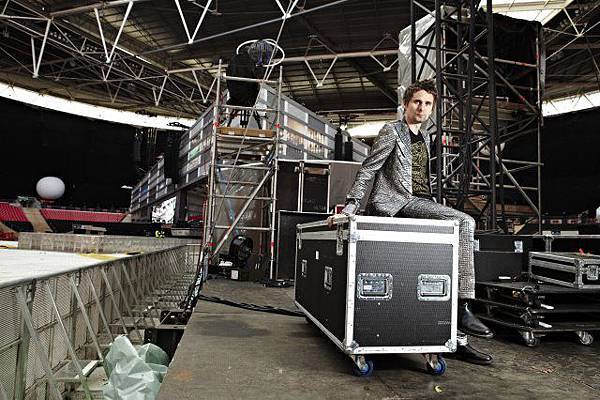 ***

NME Greatest Frontmen And Women
rate here
應該只是投好玩的吧 lol

the greatest and the dorkiest frontman ;D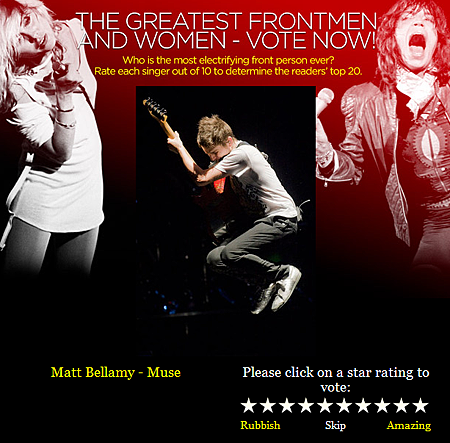 ***


Chris 心機重一直 po 可愛照片叫我們捐錢給 Movember
Movember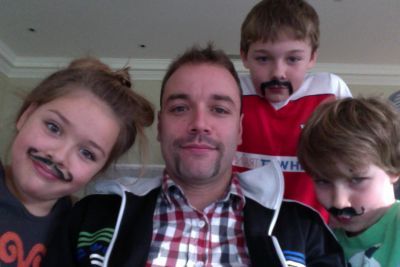 ***
Kerrang!
new issue of this week
HERE
includes posters of Paramore, Muse, Nine Inch Nails,
Metallica, Rage Against The Machine, Slayer, Blink-182
greatest live band ever
yeah they are, thank you very much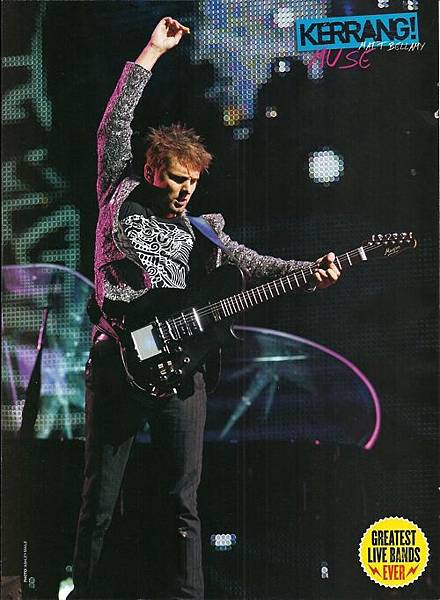 ***

Movember
Chris's page
you can support Chris ;D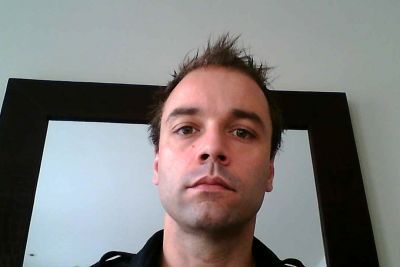 ***
Hysteria voted best bassline of all time
NME

I'm so sorry Rush lol
Chris W rules!
***
for Halloween party... is it David Bowie?

you are so gay, Dom. SO GAY.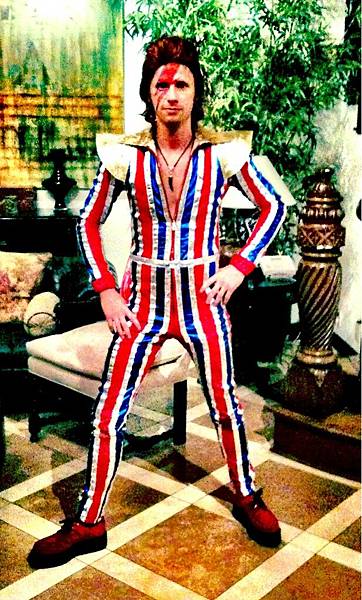 ***
Muse Twitter


FIIIIINNNNAAAALLLLLLYYYY
our baby aliens are still alive and they're recording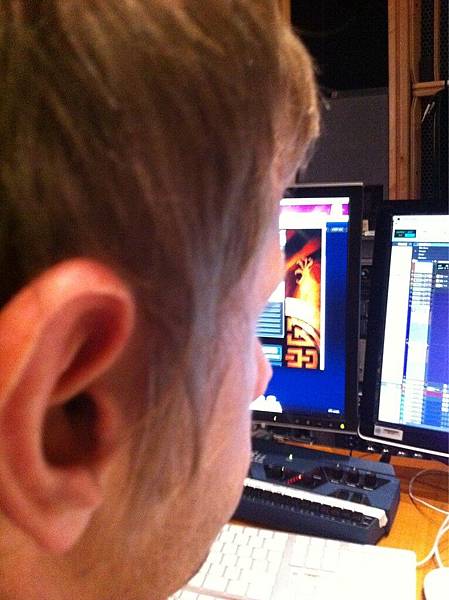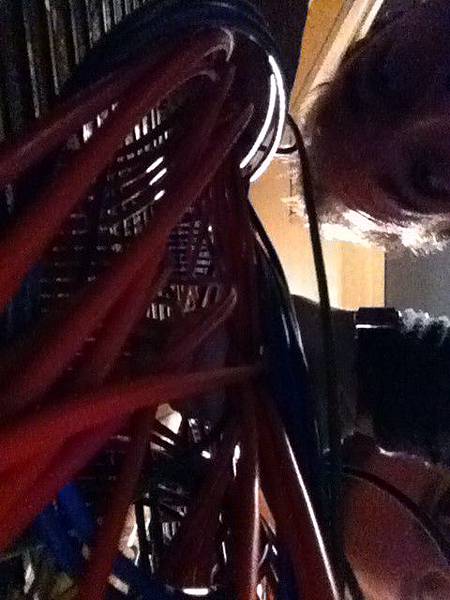 lolololololol you so cute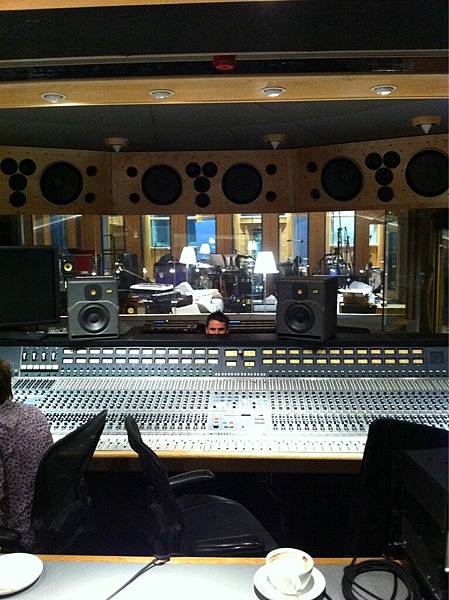 saw it somewhere becuase Marc Carolan's twitter is set to private