沒新聞只好翻舊東西
記得去 Q Awards voting page 投票
June 28th, 2006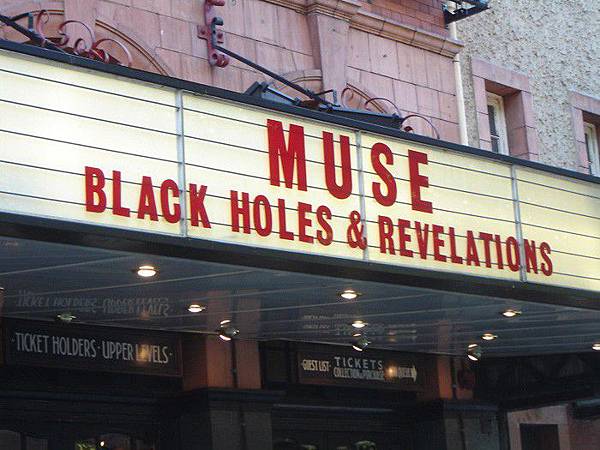 這場被命名為 'The Empire Strikes Back' (from Star Wars xD)
是免費的,但是票是怎麼取得就不知道 @@
查 muse.mu 以前的新聞只寫了
"Very special gig competition!
Be sure to check the website tomorrow!"
然後就沒了囧

Shepherds Bush Empire 是場特別的 gig,除了 fan only 之外
八首收錄在剛發行的 Black Holes & Revelations 的歌將會在 MTV 播送。
從這場 gig 也看出未來的舞台設計走向:
大螢幕加上具科技與太空感的背景影像 - 如 Supermassice Black Hole 的跳舞機器人等等

Matt 原本打算在舞台後面的透明管柱(看書上的描述我想是這個)
裏頭塞一堆假人模特兒製造出機械子宮的效果,但後來樂團覺得那實在是有點醜所以就算了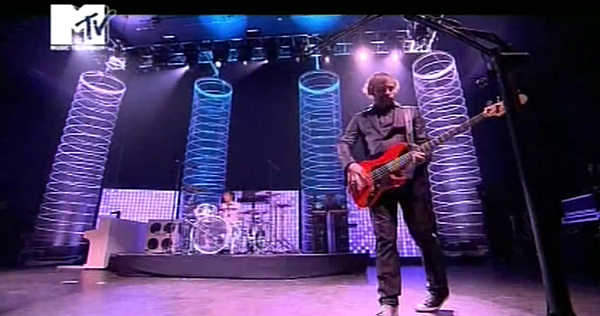 Take a Bow
first live performance



Soldier's Poem
this song is too beautiful for words you know




SUPAMAZZIVE BLACK HOOOOOOOLLLLLEEEE!!!!!!!!!!
my favorite SMBH!!!!

the whole gig is on youtube
and the download file can be found on MuseBootlegs

SETLIST
Take a Bow
Bliss
Map of the Problematique
Butterflies & Hurricanes
Starlight
Plug In Baby
Citizen Erased
Soldier's Poem
Feeling Good
Stockholm Syndrome
Invincible
Supermassive Black Hole
Hysteria
Assassin
New Born
Time Is Running Out
Knights of Cydonia